Towing Clamp for Streamer cables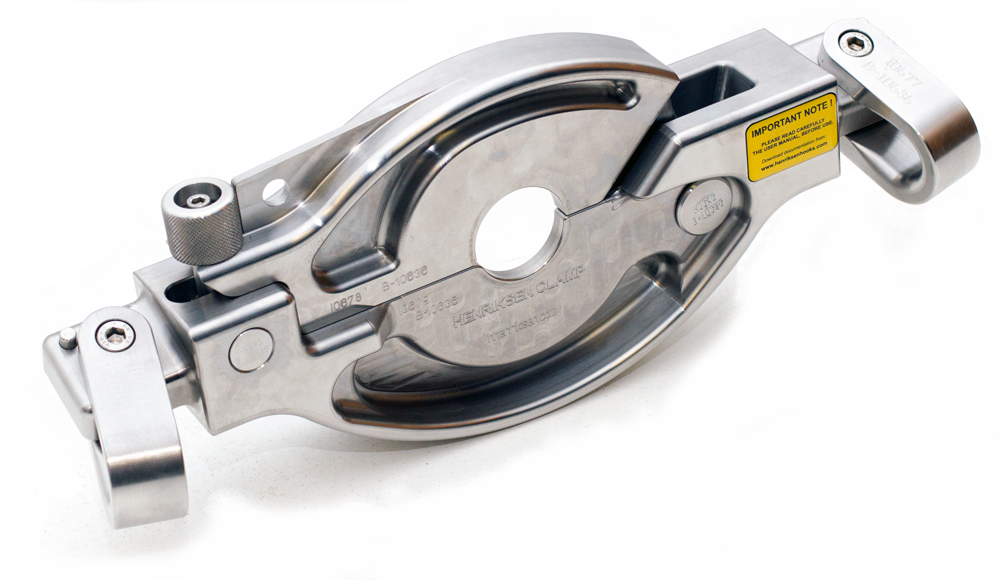 Titanium Towing Clamp for Streamer Cables
When working on streamer cables on site you need to clamp on to the couplings between the cable segments, tow the cable into the work boat and at the same time be able to work with the coupling. This is enabled by our advanced towing clamp which is rated to a WLL of 4,2 tons with a 300 mm work area between the towing lines. The clamp is made of light weight corrosion free titanium. The clamp has angled lifting point which ensures the correct working position when the clamp is attached to the streamer. Every clamp is overload tested and certified by H. Henriksen AS.
Titanium Clamp for SSAS and TES
The whole clamp is made of Titanium and therefore weighs only 4 kilograms.
The clamp features an easy to use, big knurled knob that eliminates the need for tools. It can also be operated with gloves. The clamp can be placed and secured within 3 seconds.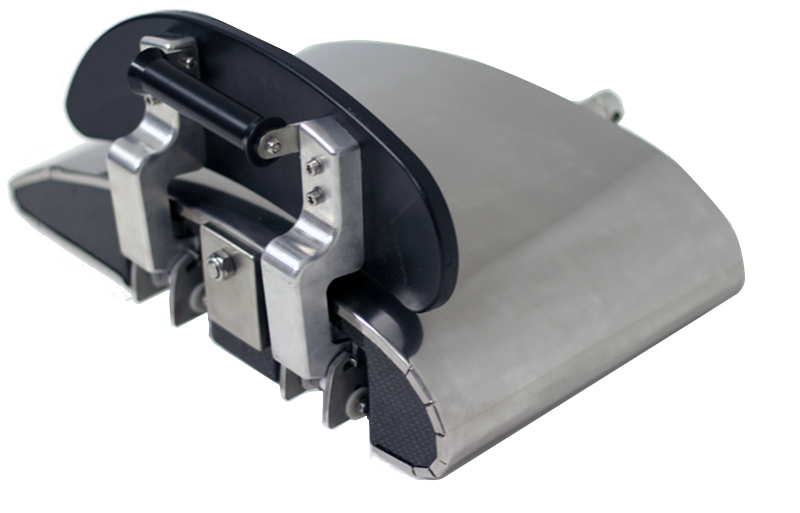 The Henriksen Cable Pickup is mounted on a lift on the outside of the work boat hull. The workboat maneuvers next to the submerged streamer cable and lowers the lift. It is then used to lift and maneuver cables in service and maintenance operations. A hinged side support keeps the cable in place during operations. When a operation is completed, the side support is easily rotated out of way so the cable can be removed.
The cable pickup body is a high-tech stainless steel, closed cell foam and carbon fiber sandwich construction.
The cable pickup weighs only 8.5 kilograms which makes it floating in the water.
We thoroughly test every delivered cable pickup with an overload to ensure that every single one is according to the specifications.
All materials used in the cable pickup is corrosion resistant and will have a long operational lifespan.