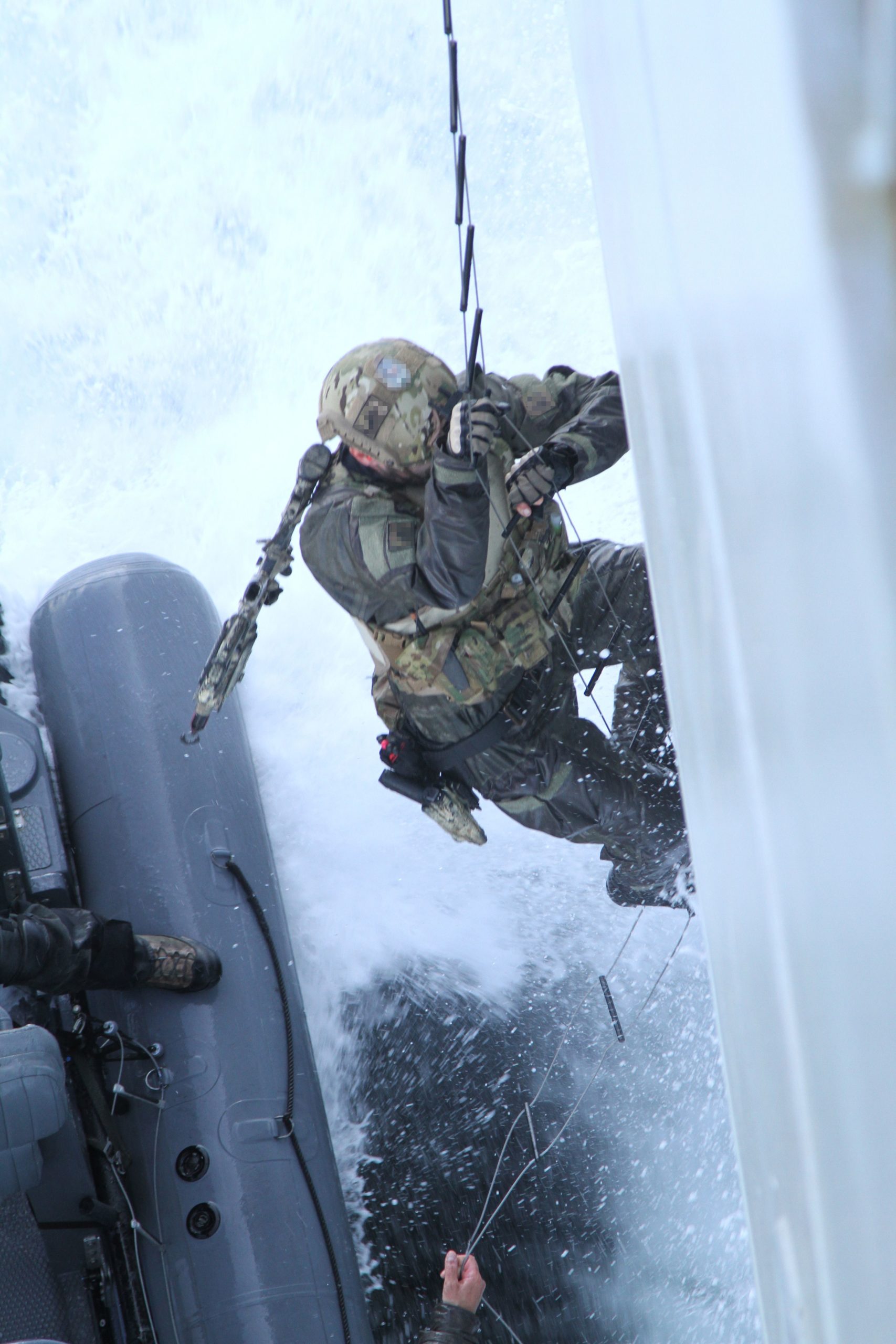 The Rapid Entering and Boarding Systems (REBS) segment was established at Henriksen in 2003 as. a response to an initiative from the Norwegian Defense. They sought products that could increase the effectiveness and safety of boarding operations, especially at sea. Boarding is a high-risk operation and the users wanted equipment that was safe and thoroughly tested. 
With time REBS has evolved into a result of a multinational cooperation, where input from users in different countries has resulted in product improvements and a reduced operational risk. This development has resulted in several state of the art boarding products.
Boarding operations poses many challenges and the equipment suffers from rough use in demanding environments. The products, therefore, have to be as lightweight as possible while still being strong and durable. To meet these challenges, we utilize high-performance materials like carbon fiber and titanium. We develop and manufacture several products in-house as well as cooperate with other manufacturers of unique high-quality boarding products.