REBS provide a complete capability for vertical access and rescue in mountain, maritime and urban environments. They are based in the mountains of North Wales and have a heritage of almost 40 years supplying tactical climbing solutions to end users. Over that time, they have worked with and become a main supplier of tactical climbing equipment to the UK MOD and have provided equipment and systems to many other nations.
REBS provides access solutions worldwide for security, defence and rescue operations. They provide equipment, systems and training to enable operators to work with speed, ease, and safety when accessing objectives across a wide range of environments; mountain, urban or maritime.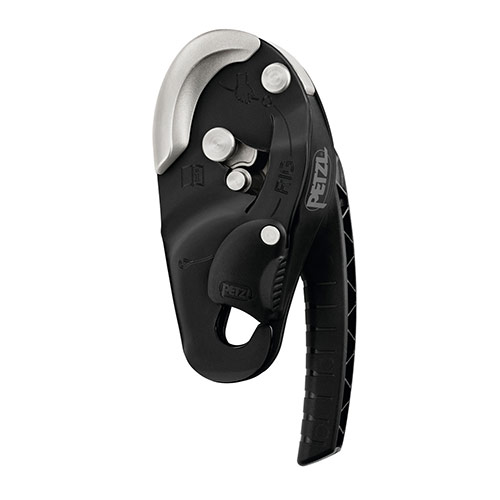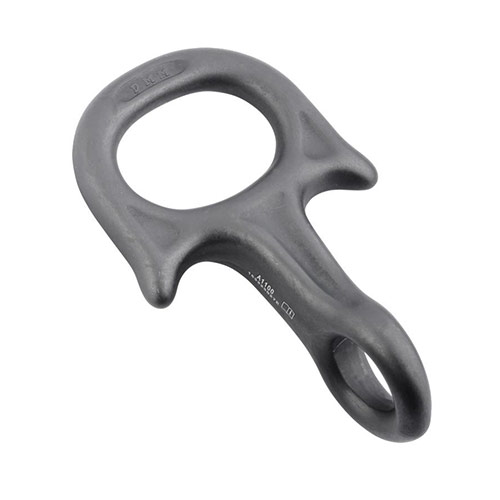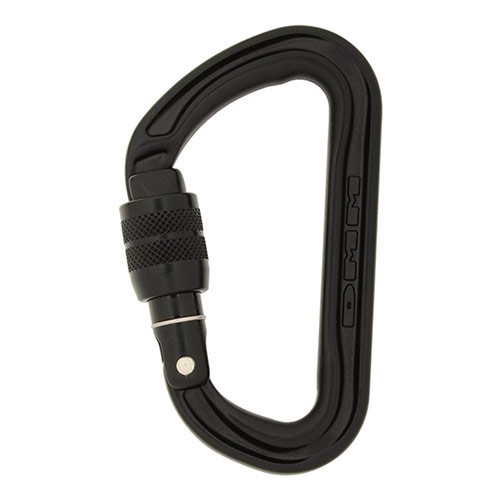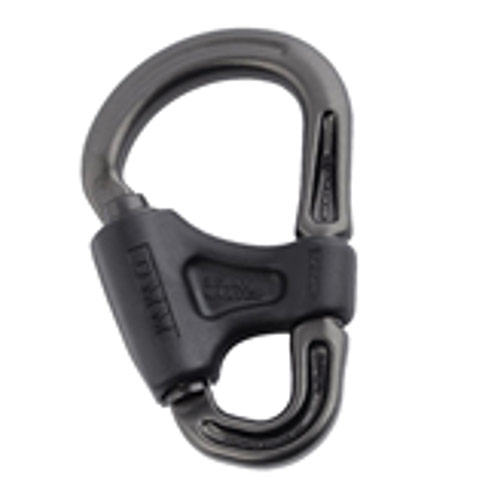 Petzl RIG is a self-braking descender with a handle that enables convenient control of the descent.
DMM Anka is an all time favorite of military units around the world because of the advantages it offers over a standard figure of eight.
Helix Phantom is a very lightweight locking carabiner that helps minimise rack weight.
When closed, the clip  on Belay Master 2 keeps the carabiner in its strongest orientation, prevents devices and knots from moving onto the spine, eliminates possible cross loading due to rotation.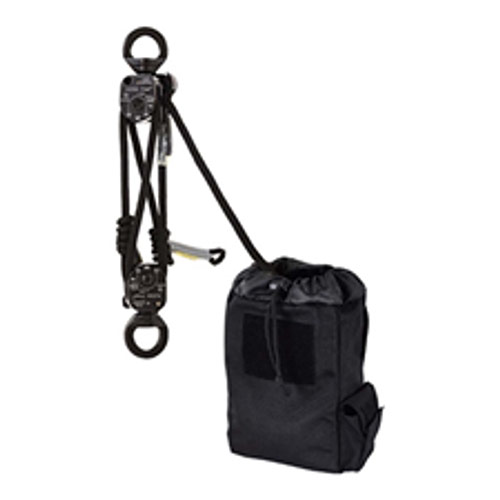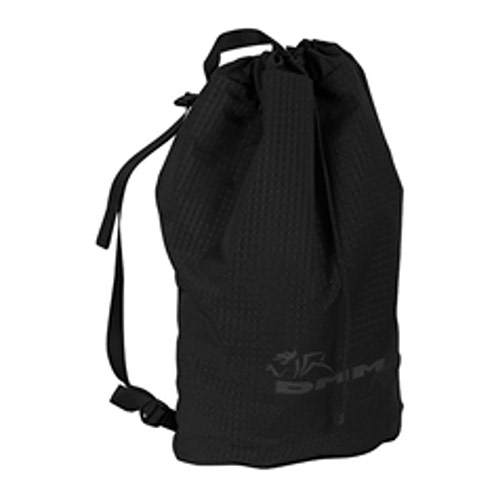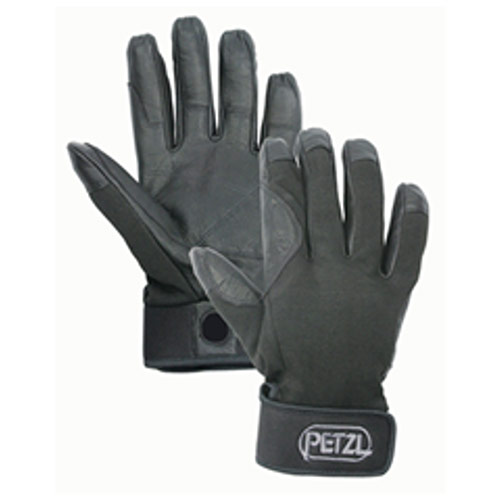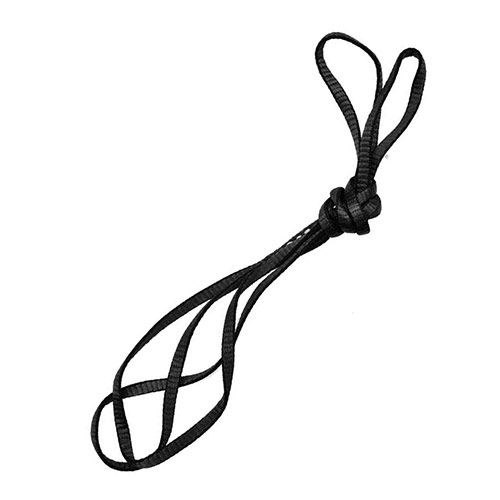 The Aztek system is a Personal Mechanical Advantage kit which can be configured as a 5:1, or 4:1 with a re-direct by just rotating the system.
Helix Pitcher is a lightweight, packable rope bag in tactical and military colours which is versatile and allows the rope to be fed out quickly.
Medium weight belay/rappel gloves offer extra protection without sacrificing dexterity. Double-layer leather and padding protect the palm from heat generated during long rappels or lowers.
REBS offer a great range of slings in different length sizes, color and materials. 16×120 mm is the oneincluded in our operator kits.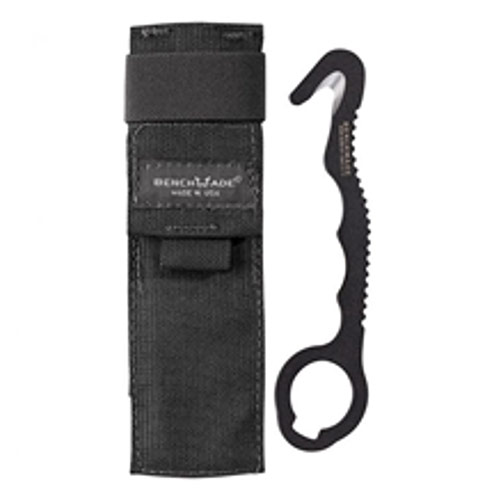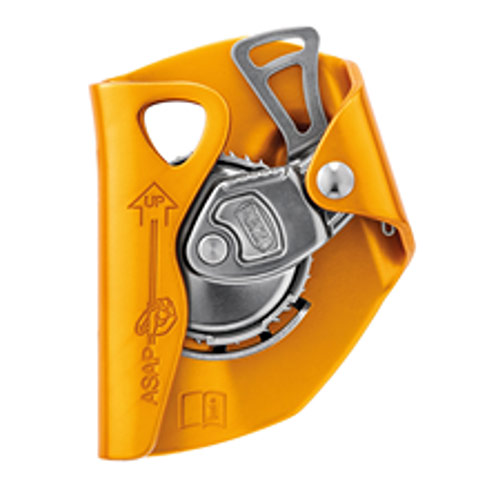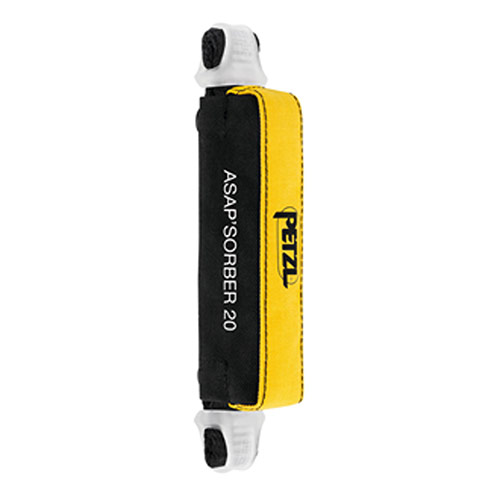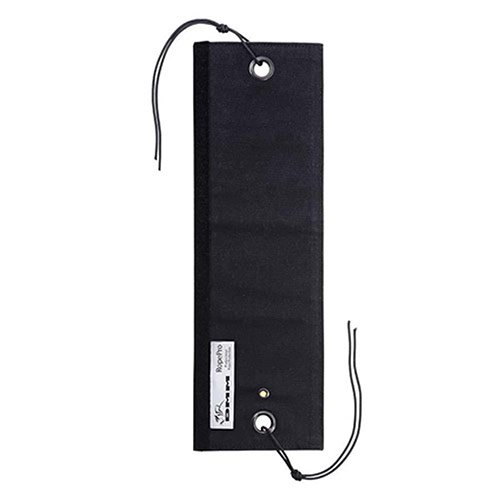 The Benchmade 8 safety cutter, cut quickly and reliably in an emergency situation. Curved tip for safe cutting in case you need to free another person.
With its unique locking system, the ASAP sets the standard in fall protection for workers at height.
The ASAP'SORBER energy absorber allows the user to work at a distance from the rope, in order to protect it during certain work phases.
The K-Pro is lightweight rope protector which provides superior cut and abrasion protection to ropes with diameters from 5mm to 16mm.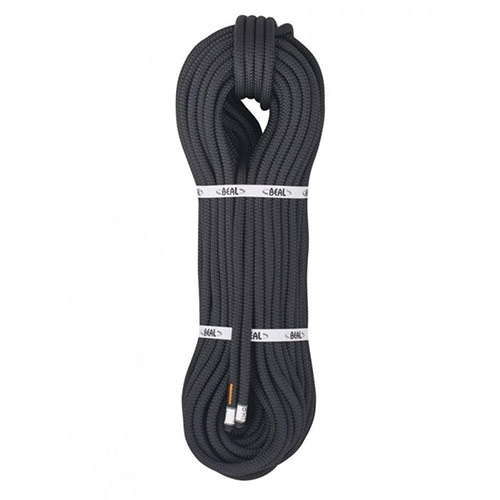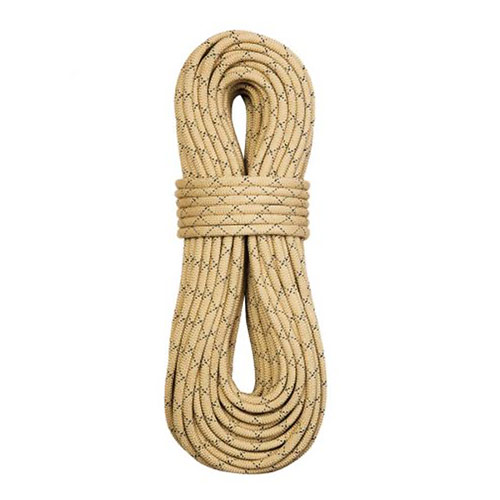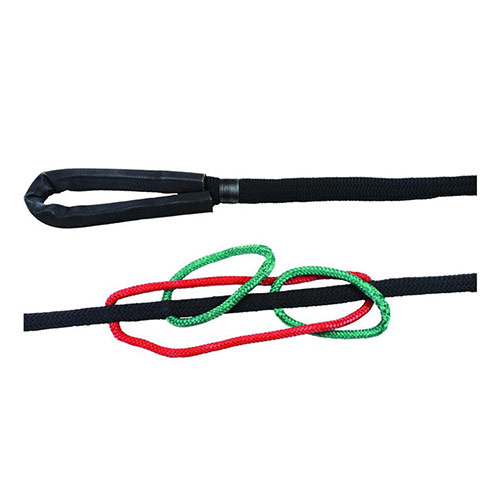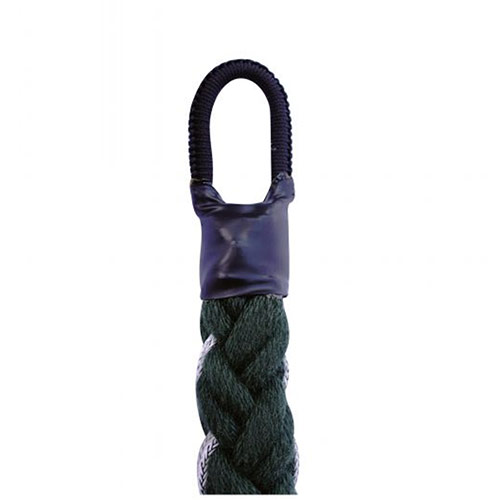 BEALs Semi-static ropes are endowed with moderate stretch to facilitate interventions and abseils at moderate speed.
The H3 Tech 11mm from Sterling is made from 100% Technora double braid construction, designed for use in extremely hot conditions/hazards and challenging access conditions.
Marlow Ropes are known and respected around the world for British design and quality excellence.
Marlow Ropes has been tested in the world's harshest environments and toughest combat zones.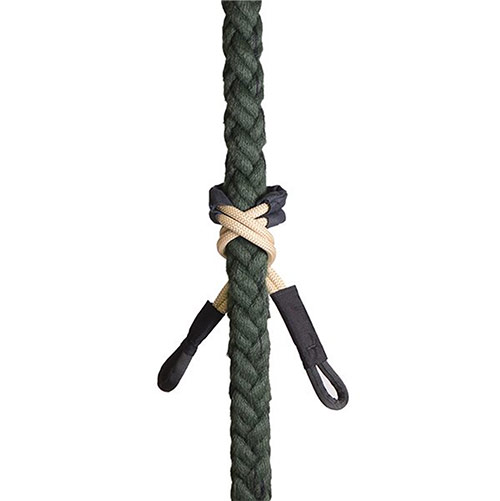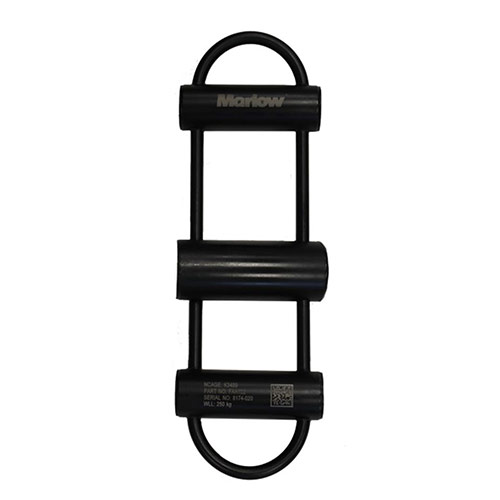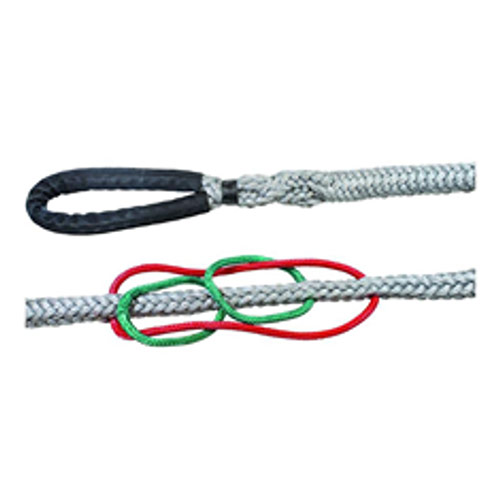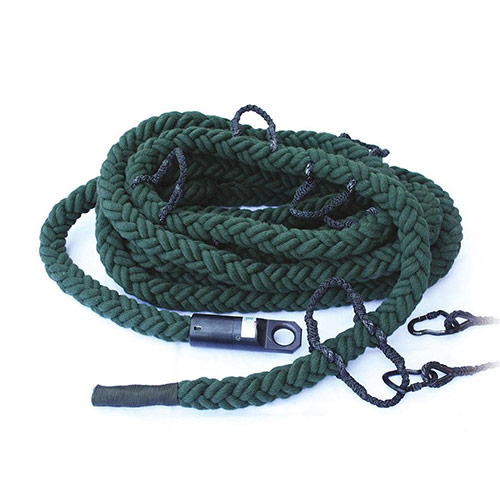 Provides added descent control for fast rope operations especially during tandem operations with heavy equipment or K-9's.
Fast rope descender form Marlow Ropes to be used with the Fast Rope to aid rapid insertion of personnel.
A floating extraction system allowing easier retrieval from waterborne operations
Each Marlow F.R.I.E.S can carry 6 fully equipped personnel with it's loop and lanyard system and can also be used as a regular Fast Rope.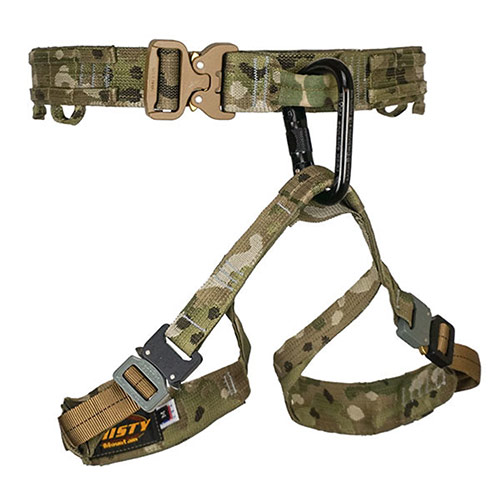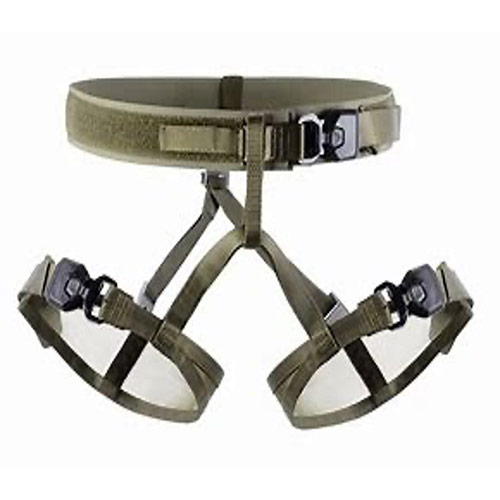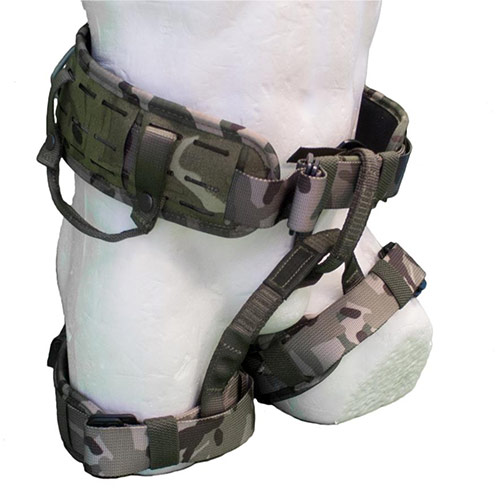 Chosen by Naval Special Warfare as their Multipurpose Harness, the ISH Assault belt is a gun belt system with inner liner belt and outer load rated belt. ISH TQ Leg Loops mount to front of belt with auto locking carabiner included in the harness kit.
The Helix R3 Waist Harness is comprised of the Riggers Belt and Leg loops and has been designed specifically for military operational use for a wide range of missions and tasks across all environments.
Developed in close cooperation with world leading special forces units the Raid Harness complies with the needs of the most demanding users.