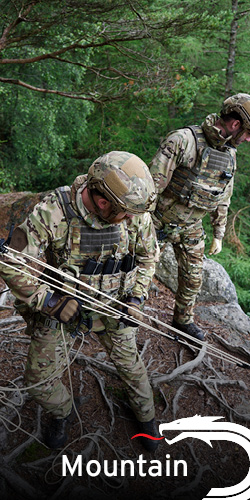 Helix Operations offer operators increased vertical access, mobility and assault capability in the mountains. The systems and training we provide allows dismounted troops to operate effectively and with increased capability on high or steep ground in the mountain environment.
We provide solutions that enable enhanced movement, infiltration, intelligence gathering, load movement and force protection in highly complex terrain that is otherwise inaccessible. This capability increases the ability to control the dominant ground.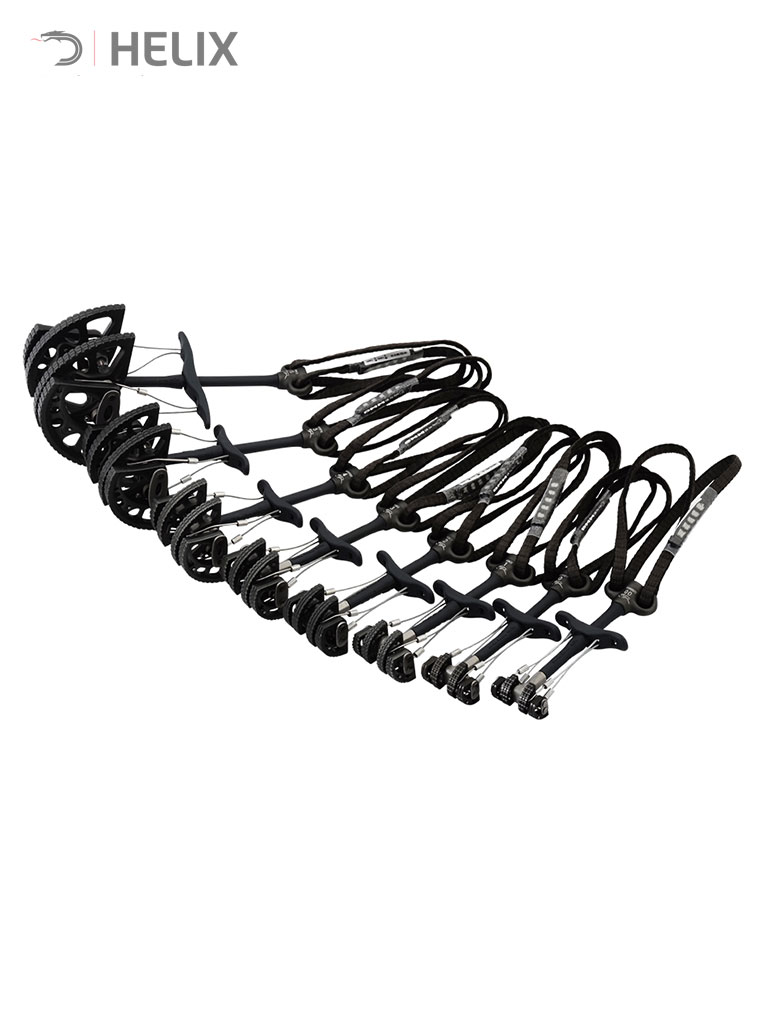 The Dragon's striking TripleGrip cam lobes feature an increased contact area with a raw aluminium finish and additional bite points. These features work together to increase friction between the cam lobe and the rock it's placed in. This increased holding power reduces walking, particularly in slick or soft rock types and marginal placements.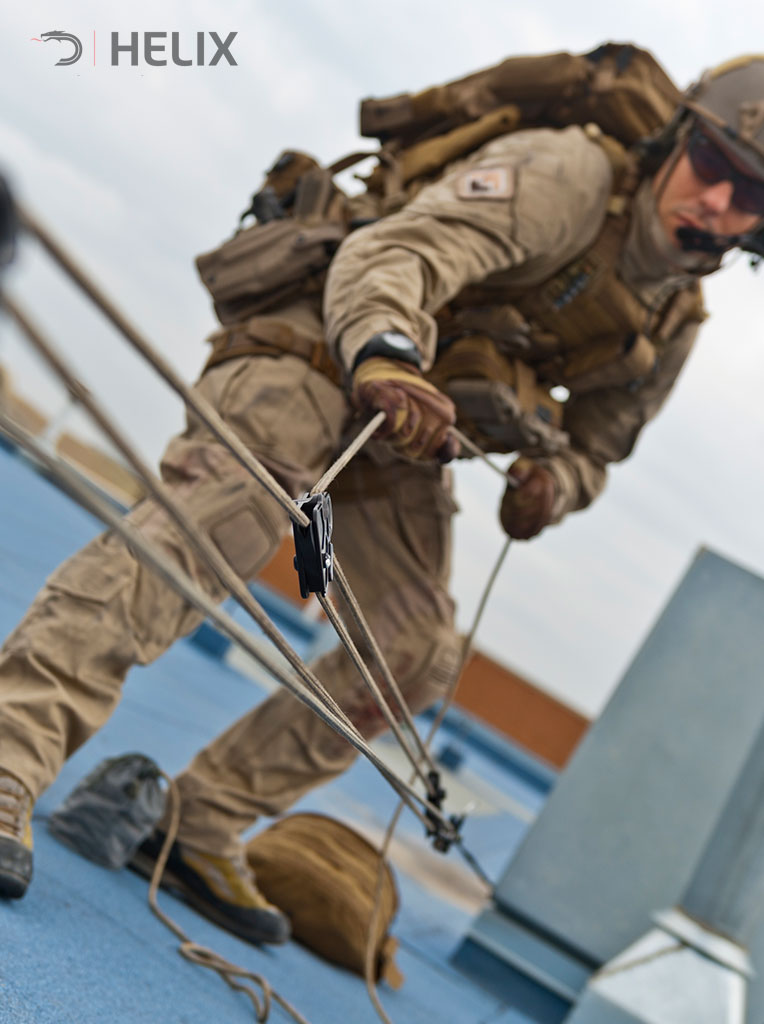 The weight and bulk of a traditional rope system often determines whether it is carried on a mission or not. Basic equipment needed for egress and escape packages is often left behind because of the volume they take up in a pack - space which is often seen as taking valuable room for other mission critical components. Micro rope systems remove most of the bulk and weight of traditional rope systems without compromising the capability requirements of the end user.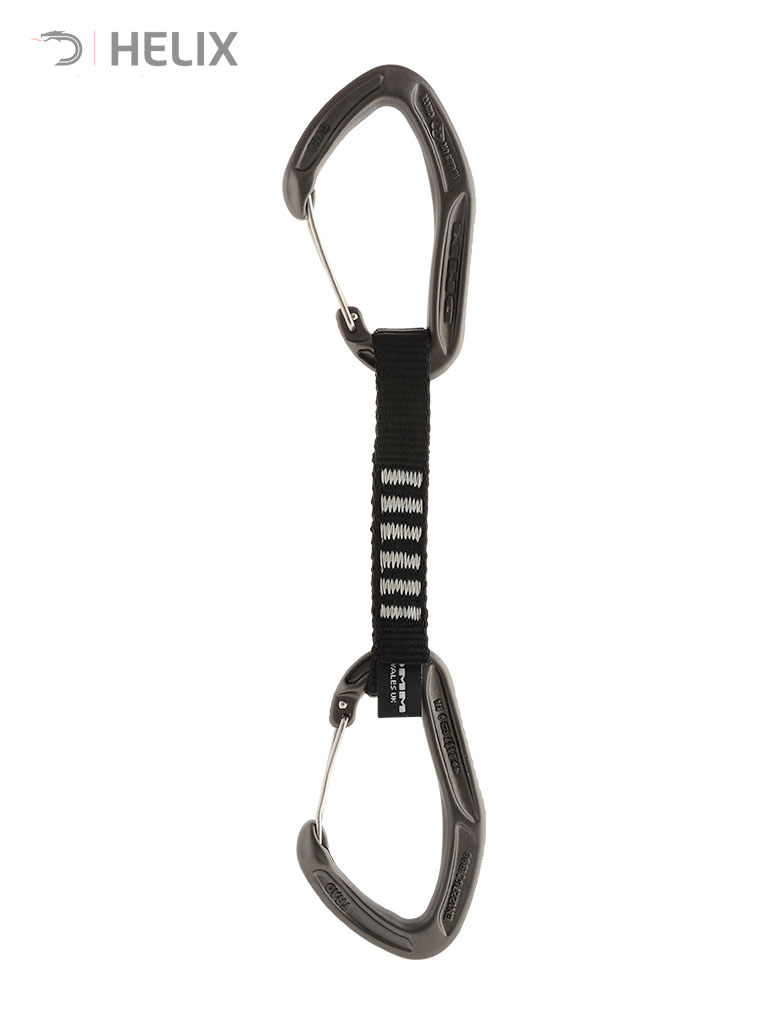 The Alpha Trad is an ergonomic carabiner, with a back design that is easy to manipulate and clip. Fully clean nosed, it won't snag on gear or ropes. Connected with a Dynatec sling, the Alpha Trad quickdraw gives excellent handling whether sport, trad or winter climbing.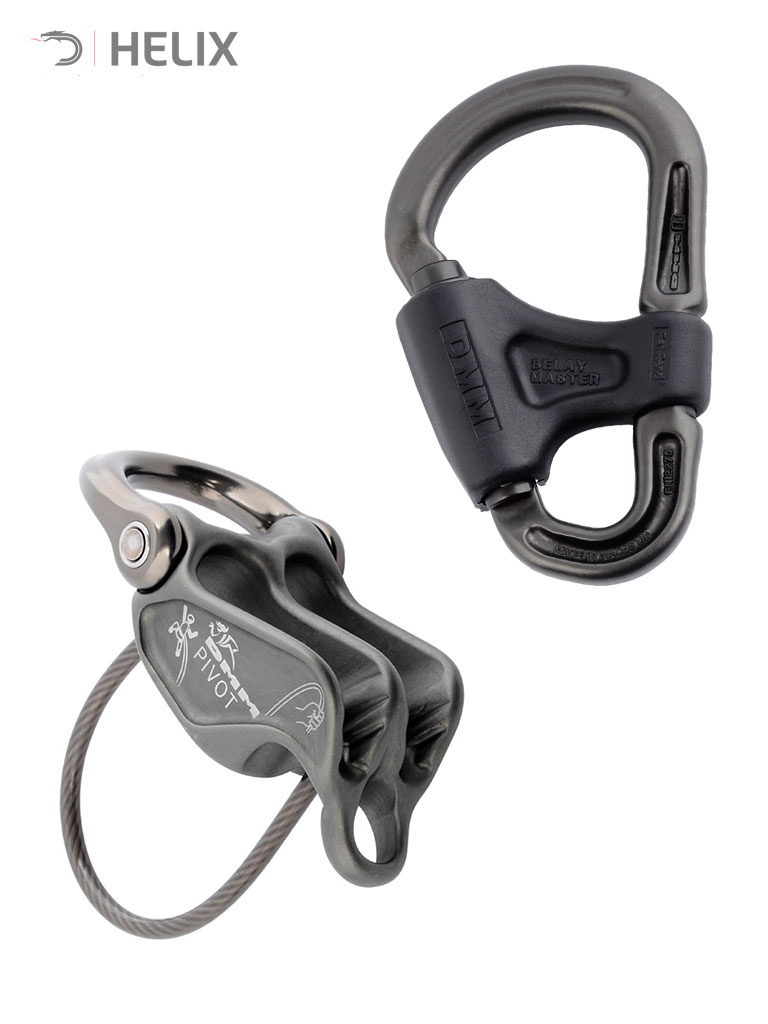 The Pivot is a versatile belay device, that can be used to belay in either guide mode or from the waist. Suitable for ropes from 7.3mm to 11mm but optimised for 8mm to 10.5mm ropes. The Belay Master is a very safe belay carabiner with a nylon clip that ensures the gate is closed and prevents cross-loading.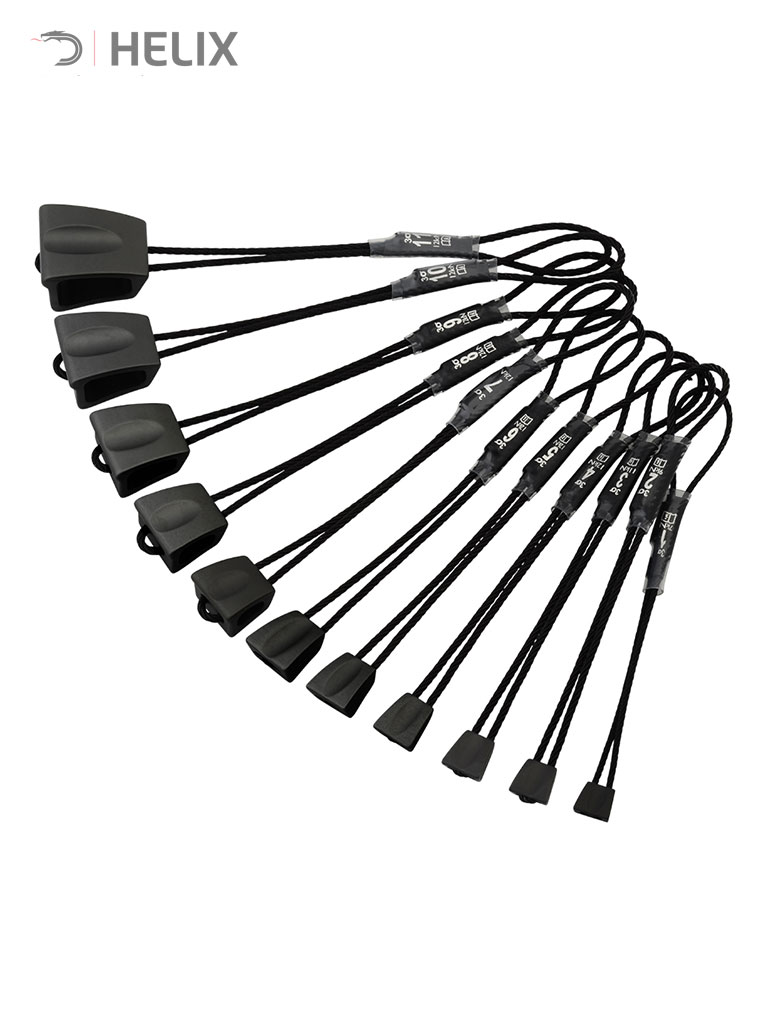 A highly featured piece of climbing equipment which can be placed in two different orientations, allowing a single nut to cover a range of cracks. They are mounted on wires that are stiff enough to allow overhead placements, whilst flexible enough to reduce the chance of lifting out. Guaranteed to be the most regularly used piece of protection on a climbing harness.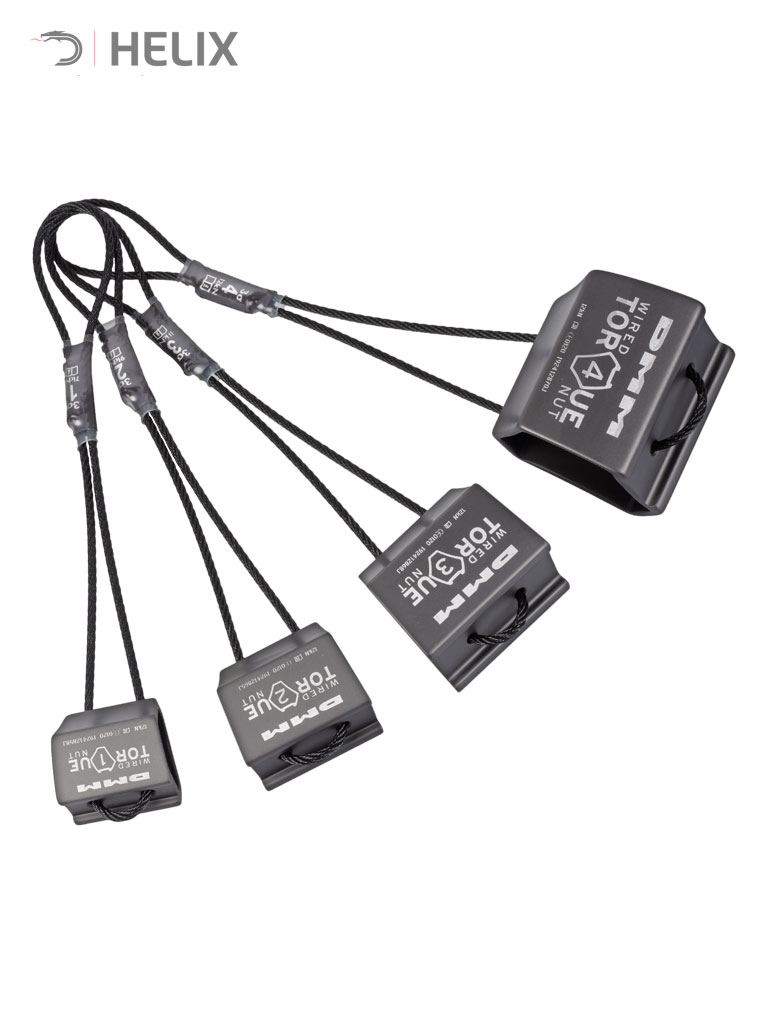 Wired Torque Nuts can be used to protect parallel sided cracks. Their shape means they can be used in multiple orientations, giving you a wide range of placement options with every piece. Lightweight aluminium alloy construction means that despite their low weight, each Wired Torque Nut has a 12kN strength rating.