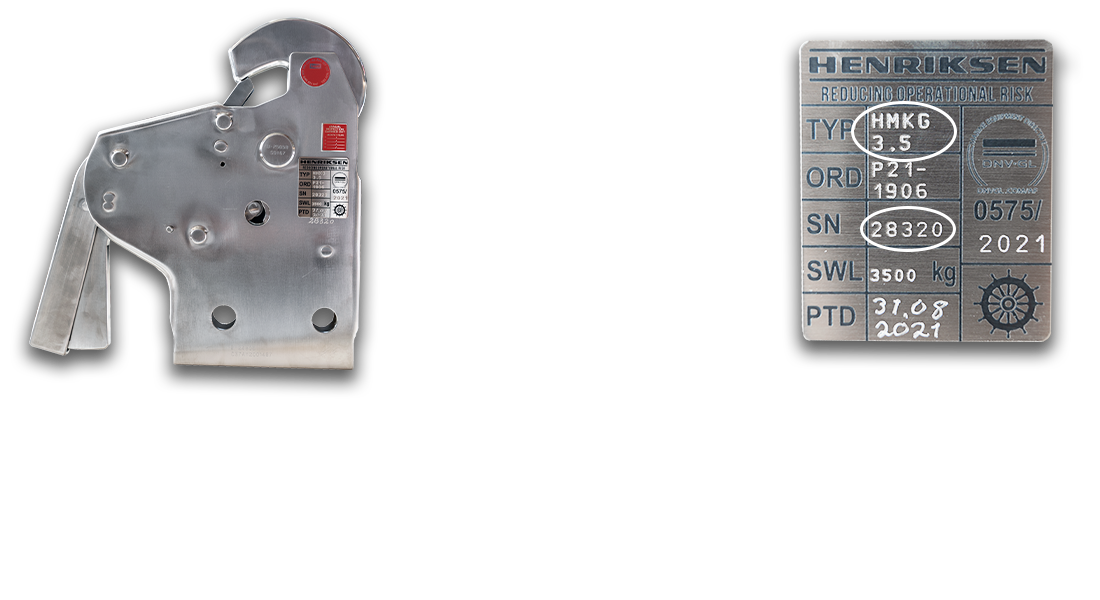 Step 1: Locate the type, and serial number on your HOOK
Step 2: Type serial number in the box below, and press download
A lifting equipment for manned vessels such as FRCs, RIBs, military vessels and MOB boats is a subject to strict regulations. All Henriksen single point lifting Hooks are MED (Marine Equipment Directive 96/98/EC) approved and are wheel marked after receiving the proper technical approval.
The wheel mark entails that we ourselves approve every hook we manufacture according to procedures and standards by Det Norske Veritas (DNV). Every lifting hook we produce is tested to 2,5 times WLL and undergo a thorough qualification test regime prior to delivery.
Please find MED-B certificates for your Henriksen Hook below.
Boat-mounted Lifting Hooks
Crane-mounted Lifting Hooks