Underwater Docking - A Multirole Configuration
Providing the ability to launch and recover different crafts on the same flexible mission bay. Modern naval crafts must be easy to reconfigure and their ability to handle RIBs, rescue crafts, USVs and underwater crafts such as AUVs.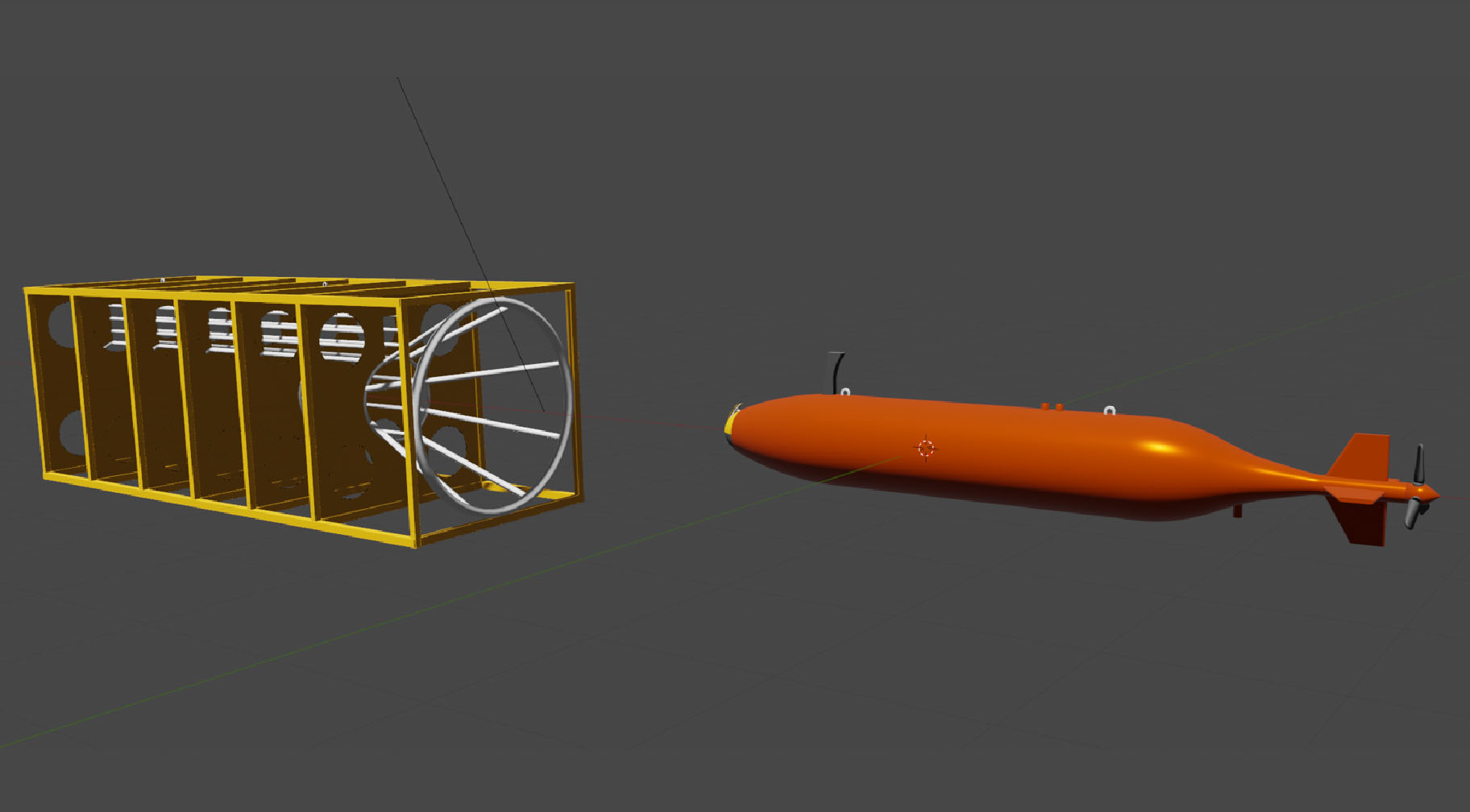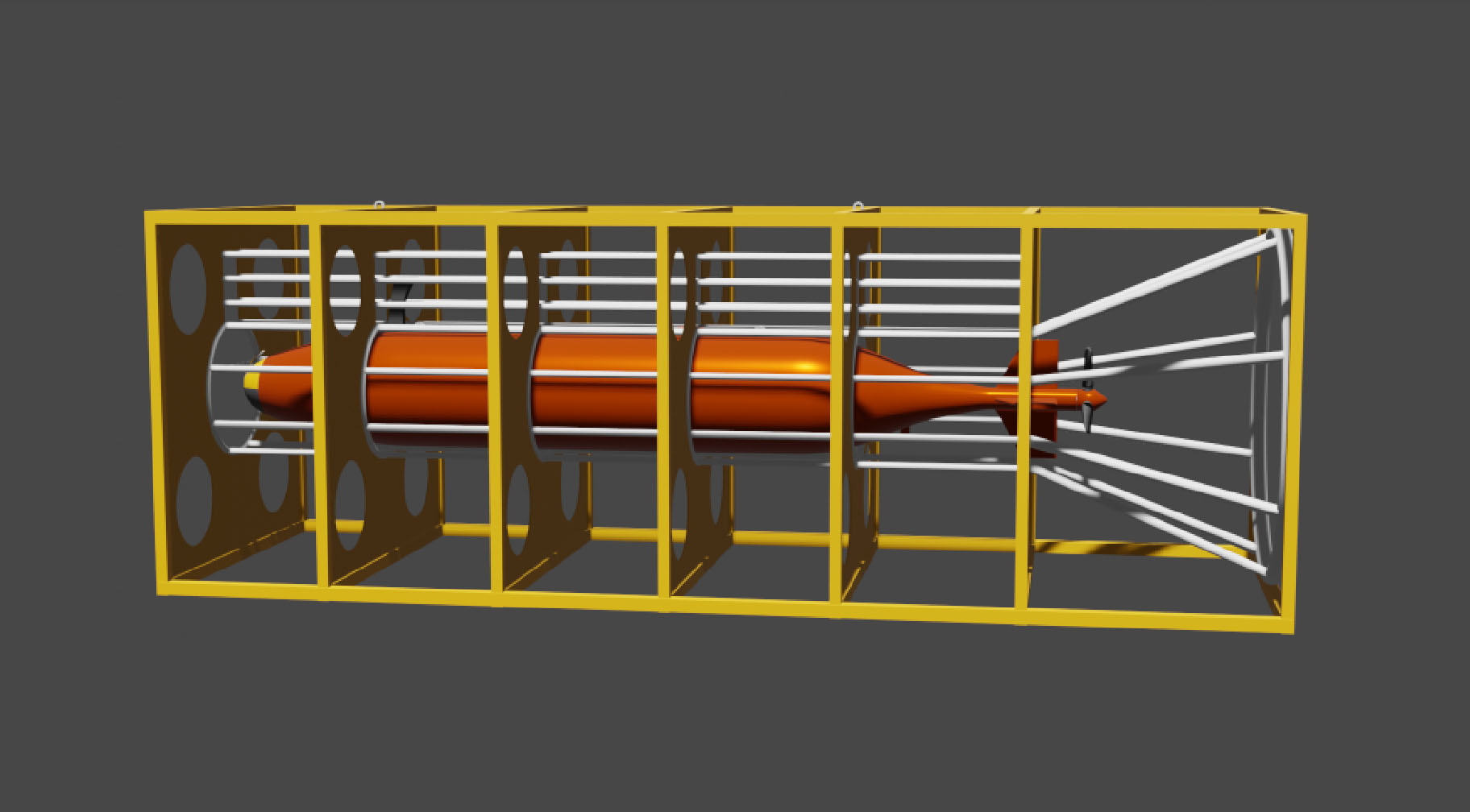 Henriksen has been working with Vestdavit to be able to also handle AUVs on their mission Ease system. To do this Vestdavit has designed a heave compensation system that can be activated on standard SOLAS approved davit winches. Creating the unique possibility to use the same davit system both for lifting manned boats such as rescue boats but also underwater docking where a heave compensated system is required. Henriksen will create the docking system enabling the AUV such as the HUGIN from Kongsberg Maritime to be handled in the Mission Ease system alongside the traditional crafts or the upcoming USVs.
The AUV docking system requires the Henriksen Capture hook system installed in the AUV, this system secures the AUV in the dock during lifting and handling operations. The capture hook is easily released as the AUV backs out of the dock.