The tactical ladder is a rigid section aluminum ladder with great strength and versatility, the system design is highly visible for use in dark and difficult conditions. The Tactical ladder can be use in maritime operations and is alsowell suited for entering buildings or ledges in urban environments as well as containers.
The rescue ladders are designed for use by rescue workers and firemen working in harsh conditions. The rescue workers is often equipped with heavy suits and gear in addition to breathing systems, this makes climbing ladders a hard job. By using Henriksen rescue ladders we believe the workers has the best possible means to access a ship in trouble.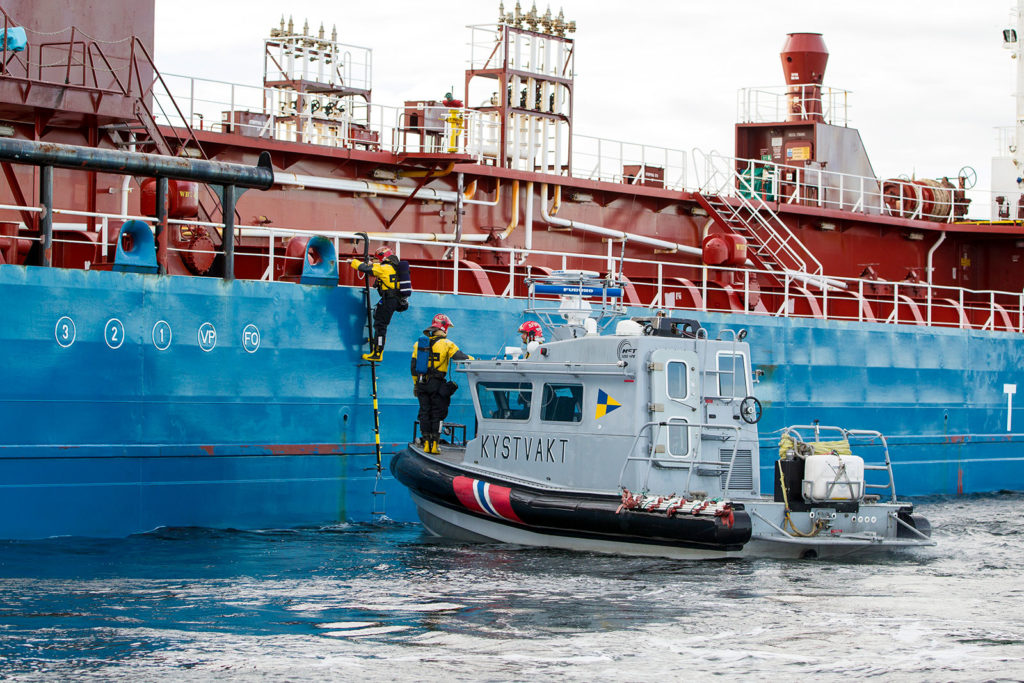 The innovative, lightweight, strong and smooth design is derived from the same advanced molding techniques also used to fabricate modern bicycle frames and components. As a result of the state-of-the-art fabrication process, the ladder design optimizes the carbon fiber properties into a very strong monocoque frame. The Carbon Multi Ladder system packs into a low-volume package that is easy to hang on the wall or stack onboard a boat.
The Carbon Multi Ladder can be used in multiple configurations, both as a hanging and a standing ladder. The system can be configured with hooks and 1-5 sections depending on reach height required, and the ladder is easy and safe to climb. The highly visible yellow colour makes it stand out. The system can easily be used to board a ship or to climb any structure in the ship as well as to climb containers. Also the system can be used as a stretcher that also can be lifted by helicopter or lowered to your rescue boat.