The SeaClaw is a tough and reliable system in maritime rescue operations which is based upon well proven technology. SeaClaw is designed for interception of drifting objects to avoid drifting off, ground, or collision, and line-shooting for lifesaving and rescue operations.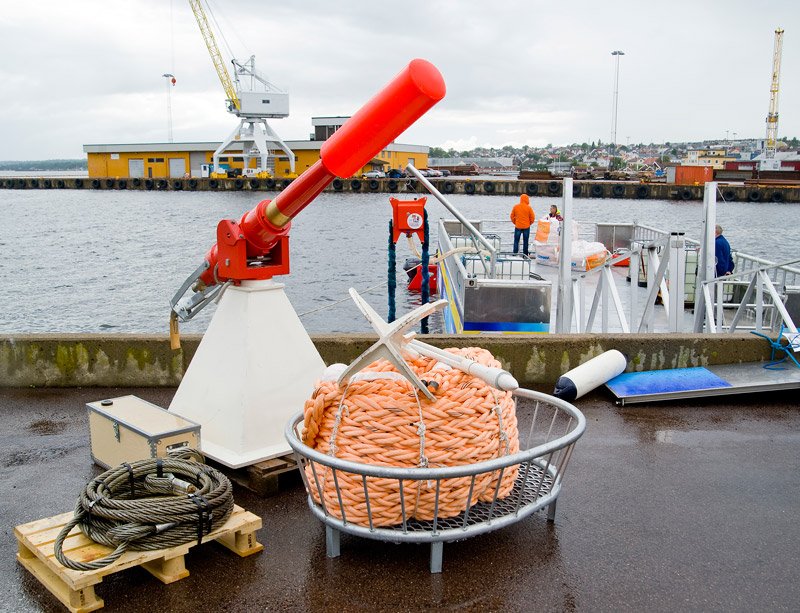 Designed for rescue of man overboard or smaller rescue crafts. Both the rope and the projectile are self floating and equipped with Florence markers for easy tracking, even in the dark.
Designed for catching onto railing or other superstructure projections.
Heavy duty self attached torpedo harpoon designed for penetration of superstructure hull.